Everyone using the Ipsen Family Bocce Park is expected to abide by a code of conduct that will ensure that the courts will be used, cared for, and maintained by and for the community in an enjoyable, friendly, safe, and responsible manner. In order to accomplish this, the following rules shall apply: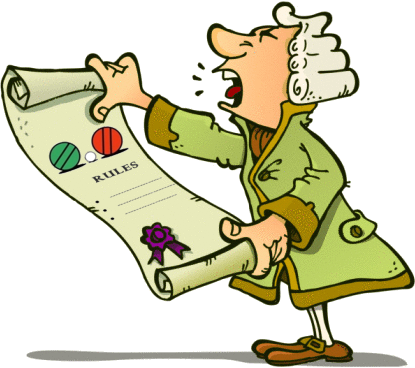 All persons using the Ipsen Family Bocce Park courts must abide by all posted signs. Failure or refusal to do so will result in denial of use of the courts.
Any person present on the courts who is found to be acting in an irresponsible, violent, unsportsmanlike, or otherwise inappropriate manner will be considered a trespasser and asked to leave and will be subject to having their future use privileges denied.
The courts are NOT a playground. All persons under the age of 18 must be accompanied and supervised by an adult. Running, playing, and rough-housing will not be tolerated under any circumstances. Bikes, scooters, skateboards, roller blades/skates, and cleats are not permitted on the courts at any time.
All persons who use the courts and consume food and beverages (whether brought onto the premises themselves or ordered and served by Skipolini's Pizza or any other food establishment) will be expected to clean up after themselves and to leave their use area in as clean, or better, condition than how they found it.
No alcoholic beverages may be brought into the park except during league play. Beer and wine are available for purchase from Skipolini's Pizza and may be consumed on the courts during the hours which they are open. If you are reserving the court/courts for a private event you may arrange for the serving of beer and wine at your event by calling them directly (Skipolini's Pizza 925-672-1111) if your event is during the hours in which they are closed.
Smoking is not permitted inside the bocce park. Ash receptacles are provided outside the park entrances.
This is the best bocce court setting anywhere. Thank you for helping us keep it that way!